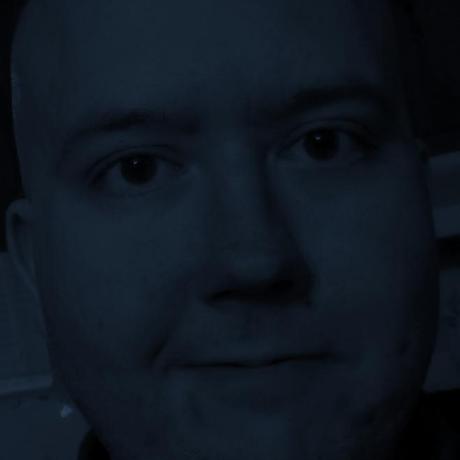 Jesse Cox
Developer/IT Consultant
Quick Glance
"Life isn't hard; it's just complicated."
~ Les Brown
Web Technologies: HTML5, Bootstrap, CSS3, jQuery, JavaScript, Python, Apache, Caddy, Linux, and Networking.
Trained: 400+ hours on FreeCodeCamp and TheNewBoston.
Tech Focused: Linux system and server user/admin -- Game servers, Icecast, Apache, Caddy, and Gnutella; Ham radio license -- knowledge of RF practice and theory; Experience programming 56k modems and flashing devices with custom ROMs (Zipit Wireless, Netgear Routers, Cellphones).
Native English Speaker: Received a distinguised rating on state-mandated testing in high school, received a 100% on Freelancer.com's English Spelling and Grammar test.
Quick Study: Speak German; Have knowledge of human anatomy; Learned stenography in 2 years.
Professionalism: Spent two years transcribing therapy sessions, business meetings, commercial and promotional material, as well as academic papers and volunteer subtitles for the deaf and hard-of-hearing community.
High Marks All-Around: 5-star rating from Upwork, A-rating from Scribie.com.
Sales and Marketing Experience: Worked in door-to-door sales and co-ran a family business.
Dedication: Spent 15+ years looking after two grandparents: preparing and administering medications, preparing and serving meals, cleaning up after, and fulfilling transportation needs.
At 15 years old, I was kicked out of my house to provide in-home care for my grandfather who has dementia. Having no formal training, electronics have by and large been an intricate part of my life. Growing up, I found myself exploring the deepest parts of any electronic system I could get my hands on. The possibility of manipulating the underlying protocols and procedures invokes a satisfying sense of achievement within me. Whether it's Repurposing a Zipit Wireless Device to run Linux, reprogramming my 56K modem as a telnet bulletin board, or running a Linux game server; the challenge is exhilerating.
After my grandmother became bedridden, no one was available to look after her either. I have spent the last 15 years looking after the two of them. In that decade-and-a-half, I have forgotten more than I can ever hope to remember: I've studied numerous languages, taken a college course in hypnotherapy, earned an amateur radio license, and that's just the tip of the iceberg.
Experience
FreeCodeCamp
"Alian ne mallaŭdu, vin mem ne aplaŭdu."
"Just because others don't disapprove, doesn't mean you should applaud."
~ Esperanto Quote
FreeCodeCamp is an online community of web developers who train and assist one another in the pursuit of their practice. You can find my profile here: https://www.freecodecamp.org/ki4jgt
Here are some of the projects I've completed:
Hobby Projects (Before FreeCodeCamp)
This Page: This entire page was designed by me. It is completely mobile and print responsive.
PPDF Database Server: NoSQL server written in Python with 4 simple commands.
Node-Webkit Media Player: Media Player using YouTube Player API (Click the + button to add videos to the playlist) -- uses JS, jQuery, CSS, and HTML5.
Transkripshun: Audio Transcription Software: Transcription software comparable to ExpressScribe -- Created with Python3, OpenGL, and XLib.
Pretty in Pink: Demonstrates use of CSS and HTML.
Cityline: Stylish Consumer Reader -- HTML and CSS.
Mercy Web Browser: Web browser written in Python3 and Gtk.
Screensaver: Python3-OpenGL powered screensaver for my desktop.
SIMP Media Player: Python3-OpenGL media player (replaced with SIMP2.0 from Earlier)
Icecast: I've setup and run my own Icecast server to hear music throughout my home.
Steno-Writer: Transcription software for stenographers, written in Python and OpenGL.
Caddy: Having set my own blog up, I needed to play with Caddy for a bit. It's an awesome little server.
Blue Skies: Weather blog theme.
Minetest Game Server: I hosted a minetest game server for about a year.
Employment History
"Jesse was a pleasure to work with. He definitely goes the extra mile on the work and makes sure it's rich in quality. Goes to show he genuinely loves what he does. It was very easy to communicate with him and he has a good sense of being able to understand your questions and providing relevant solutions. I would definitely recommend Jesse to anyone looking for services here. Definitely one of the best! I for sure will be looking to hire him in the future!"
~ Shaoib Hasan - Source Code Modifications and Uploading
Scribie.com: A-Rated Transcriber
Upwork.com: 5-Star rating on every job
Arise.com (Call-Center): Customer Service Representative for Comcast/Xfinity
Mama's Herbal Shop: Cashier/Stocker/Greeter
Olympia Sales Club: Door-to-Door sales
At-Home Caretaker (Unpaid):
Logan County Archives (Volunteer): Copied historical documents/records and ran errands.
Amara.org (Volunteer): Transcribed audio/video for deaf and hard-of-hearing community.
Farm Work: Grew up on 700 acres with cattle and tobacco.
Education
Russellville High School - Russellville, KY - Graduated: 2008
Hypnosis Motivation Institute - Online - Introductory Hypnotherapy Course: 2010
Certifications
Freelancer.com: Perfect score in (US) English grammarL and punctuation.
Testing: I received the highest award possible on all my school's state-mandated testing (Math, Science, Reading Comprehension, and History) my junior year of highschool. My school paid me $100 for that.
Amateur Radio License: Issued by FCC in 2005 (Obtained during highschool)
ICS-100: Issued by FEMA in 2007 (Obtained during highschool)
Copyright © 2017 Jesse Cox, All Rights Reserved.